Prices & services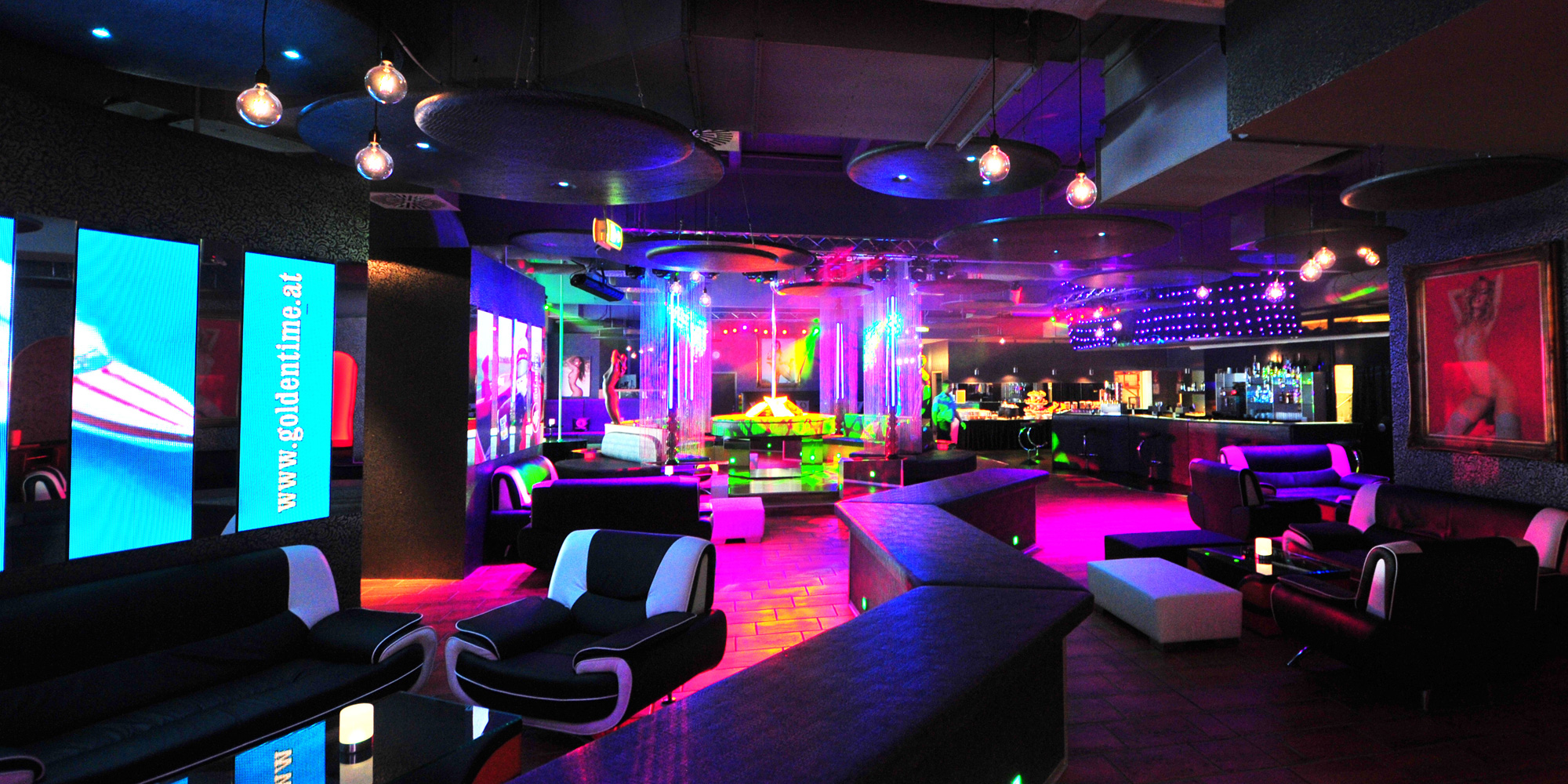 The FKK Goldentime Sauna Club in Vienna-Simmering is open daily from 11:00 am until 04:00 am. Spacious and discreet free customer parking is located directly in front of the entrance. A day ticket for a female guest is € 85, male guest day tickets are € 95, to be paid in cash. We provide fresh bathrobes, towels and disinfected slippers right after checking in, so it is not necessary to bring your own. In addition to a locker, every guest receives a personal security safe, in which money, valuables and electronic devices (mobile phone and laptop use is not permitted in the guest area) may be kept. The dressing room area is equipped with spacious showers, shower gel, mouthwash and hair dryers. In the 2,500 m2 club area are the spa, self-service buffet, bar, erotic cinema, TV room, a central stage, the masseur, the garden and comfortable sofas overlooking the club. A total of 25 bedrooms are available on the upper and lower floors of the Sauna Club.
A day ticket (valid from 11:00 am - 04:00 am) includes unlimited: bathrobes, towels, slippers, food (cold and hot), soft drinks (cold and hot), newspapers, magazines, sauna use, steam bath, swimming pool, erotic cinema and TV room, as well as the bedrooms.
Extra charges include: solarium (€ 3/6 min), the masseur (€ 20/20 min), alcoholic beverages and Red Bull (€ 5 per serving) and the services of the ladies; these should be discussed directly with the ladies, since not all offer the same service.
Female guests
Each lady's particular sex services should be discussed with her personally. All fees charged by the female guests for their services shall be paid in cash directly to them by the male guest and remains with them. The services offered by the female guests in concreto, which male guest she is willing to serve, how much she charges and for how long she is willing to provide the male guest with sexual services, is her responsibility and her decision alone.