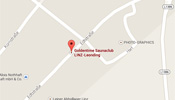 Goldentime Leonding:
Edtstraße 7
4060 Leonding - Austria
Fon: +43 732 67 35 91
linz@goldentime.at
Opening hours:
daily 11:00 am - 04:00 am
Liebe Gäste,
unser Club bleibt bis auf weiteres geschlossen.
Dear guests, our club will remain closed until further notice.
Dear guests, for logistical reasons this part of the website has not been translated into your language. Thank you for your understanding!
Join us every Monday to enjoy the perfect start of a new, exciting week with charming girls who enchant your senses in irresistible lingerie and...