Prices & services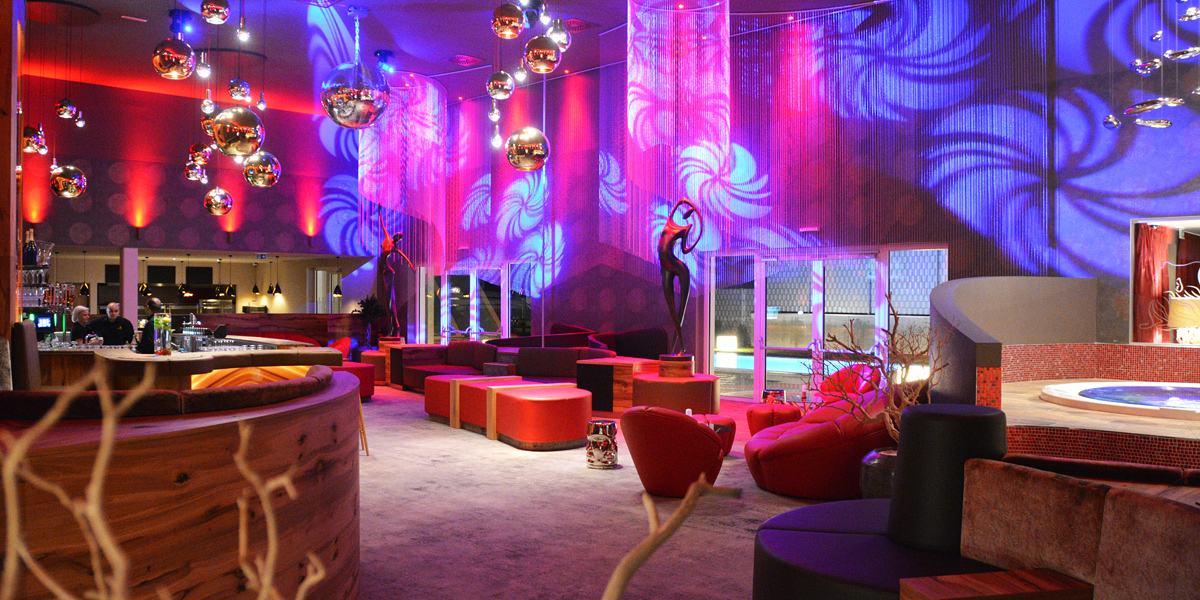 FKK Saunaclub Goldentime in Linz-Leonding is open daily between 11:00 and 4:00. A large, free and discreet customer car park is waiting for you right in front of the entrance. Day cards cost € 70 for female guests and € 90 for male guests.
We accept the following cashless payment methods:

You will receive fresh bathrobes, hand towels and disinfected bathing shoes on check-in so there is no need to bring your own. All guests also receive a personal locker for clothes where you can also keep money, valuables and electronic devices (mobile and laptop use is not permitted in the guest area). The cloakroom area is equipped with generous showers, shower gel, mouth rinse and hairdryer. In the 1,800m² club area you will find the wellness area, self-service buffet, bar, erotic cinema, smokers' lounge/TV room, a central show stage, the massage parlour, the garden and comfortable seating with an attractive view across the club. On the first floor of the sauna club a total of 14 pleasant rooms and a unique VIP room are at your disposal.
A day card (valid from 11:00 - 4:00 includes unlimited bathrobes, hand towels, bathing shoes, food (cold and warm), non-alcoholic drinks (cold and warm), daily newspapers and magazines as well as the use of saunas, steam bath, infrared cabin, swimming pool, whirlpool, garden facilities, erotic cinema and TV lounge, as well as the upstairs rooms.
You will be charged separately for the solarium ((€2/5 min), massage (€ 20/20 min), alcoholic drinks and Red Bull (€ 5/portion) and sparkling wine/champagne (see drinks menu). The services offered by female guests/ladies (sexual service providers) should be discussed directly with female guests/ladies as not all of them offer the same services and prices.
Female guests
The specific sex service offered by a female guest/lady (sexual service provider) should be discussed directly with her. All money made by the female guests/ladies from their activities is to be collected by them personally from the male guest in cash and are retained by them in full. Which specific services the female guest/lady offers, which male guests she is willing to serve, how much she charges for this service and how long she is willing to spend with each male guest for the provision of sexual services is her decision and her responsibility alone.